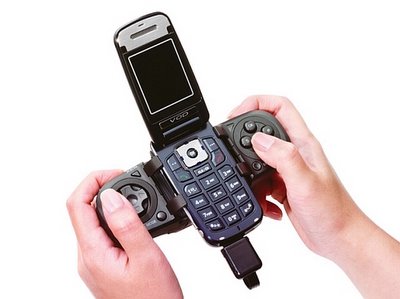 Have a cell phone? Like to play games on it? Me too. Matt is still peeved that he missed out on EverQuest: Hero's Call. I however enjoy loads of time spent in the restroom killing two birds with one stone if you know what I mean.
This beautiful controller would go very nicely with my quest to flush evil from lands or latrines.
No price as far as I can see. Hope they make it to the US soon!!
Source